The 2022-2023 Bluebonnet List is Live!
Check out the new books on the Texas Bluebonnet List and read 5 to be eligible to vote next January! Students in 3rd-6th grade can participate in the voting but anyone can read the books!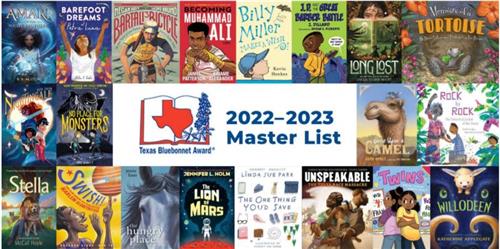 Mrs. Johns' class won our Bluebonnet Book Madness contest but it was a close win! The winning book was Stella! Check out the book trailer here!