Summer Reading
Borrow an E-book from our collection to read from your phone, tablet, or computer!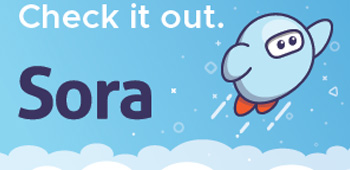 Check out Capstone Interactive for more e-books!
Summer Username: capstonesummer
Password: interactive19
2019 Summer Reading Programs
Summer Reading is vital to keep your child reading on grade level. Students that don't read over the summer can lose more than a year's worth of reading progress in just a few months (this is called the Summer Slide, find out more here). Combat this by visiting Academy Intermediate School's Library this summer or borrowing e-books to read while school is out! Elementary and Middle/High School students are welcome to visit the Intermediate Library as well. We will have age appropriate materials available for all students and students can request books from the other campus's collections if they can't find something they want to read.
Please see our hours below. We will be closed the week of July 1st-5th.
Tuesdays from

10:00-2:00

Thursdays from

2:00-6:00

June 11th

July 16th

June 13th

July 18th

June 18th

July 23rd

June 20th

July 25th

June 25th

July 30th

June 27th

August 1st

July 9th

August 6th

July 11th

August 8th
Even if you can't visit this summer, you can read for the Summer Reading Game and enter to win prizes! See the document below.
Students in 1st-6th grade can get a free book from Barnes and Noble if you participate in their Summer Reading Program!
Want some audiobooks for long car trips? Checkout our ebook collection, Temple Public Library's ebook collection, or Audiobook Sync's Free Summer audiobooks for teens! If you need help with the audio books, check out our directions or contact the library at ebookhelp@academyisd.net.
Temple Public Library is also offering some Summer Reading activities. Checkout their website or the Friends of the Library Facebook page for more details! Harker Heights Public Library is also offering Summer Reading activities - see the pdf below or check out their webpage!
The Quirkles and the Fuddlebrook School series are offering a free e-book this summer!
Need Summer reading recommendations?
Check out these lists:
Brightly's Summer Reading Lists for All Ages
ALSC lists for birth-8th grade
Imagination Soup lists for all ages
Scholastic Reading Lists for ages 0-15
Reading Lists from a fellow librarian on Pinterest
I Can Read Summer Reading Challenge with Printouts!
Education World Summer Reading Lists for all ages
Austin ISD Summer Reading Lists